Healthy weight isn't about following a specific diet or program.
Healthy weight isn't about how much weight you can lose this week.
Healthy weight, instead involves a lifestyle with healthy eating patterns, regular physical activity, and stress management. Sleep, age, genetics, diseases, medications, and environments may also contribute. Also, people with gradual, steady weight loss are more likely to keep the weight off than people who lose weight quickly.
Weight-management programs may help some people lose weight or keep from regaining lost weight, but ultimately YOU have to decide if you're ready. Not like, casually ready…BUT more like "Put me in coach!" READY
Also like, next man off the bench, READY
We're talking…READY, READY
So if you really want to lose weight, be prepared. Be prepared to be in competition with yourself because no one else matters.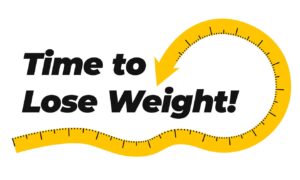 Long-term weight loss takes time and effort — and a long-term commitment. While you don't want to put off weight loss indefinitely, you should make sure you're ready to make permanent changes to eating and activity habits. You should ask yourself the following questions to help you determine your readiness:
Am I motivated to lose weight?
What motivates me?
Am I too distracted by other pressures?
Do I use food as a means to cope with stress?
Am I ready to learn or use other strategies to cope with stress?
Do I need other support — either from friends or professionals — to manage stress?
Am I willing to change eating habits?
Am I willing to change activity habits?
Do I have the time to spend on making these changes?
Are you're looking for long term success. Are you prepared to make permanent changes in YOUR lifestyle and health habits.
Since 2009, Indian Lake Medical Weight Loss & Wellness has been helping people, LIKE YOU, find success.
Let US help YOU!
Our ultimate goal is to help you WIN the battle of obesity, not just the war.
– T. Taylor Minchey NP – C